I am interested in self-knowledge and its shortcomings, including beliefs about oneself and others that people cannot or will not report. Specifically, I study mental biases that exist outside conscious awareness, leading people to make inaccurate predictions about their future well-being and to make prejudiced judgments of others. In my main line of research, I investigate how and why people misunderstand what will make them happy. In a secondary line of research, I examine how people activate, inhibit, apply, and transmit stereotypes unintentionally.
Primary Interests:
Emotion, Mood, Affect
Judgment and Decision Making
Person Perception
Persuasion, Social Influence
Prejudice and Stereotyping
Social Cognition
Research Group or Laboratory:
Note from the Network: The holder of this profile has certified having all necessary rights, licenses, and authorization to post the files listed below. Visitors are welcome to copy or use any files for noncommercial or journalistic purposes provided they credit the profile holder and cite this page as the source.
Image Gallery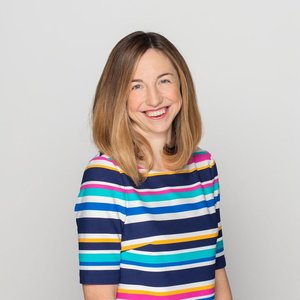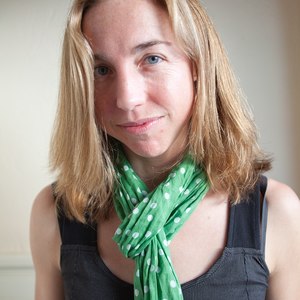 Books:
Journal Articles:
Aknin, L. B., Dunn, E. W., & Norton, M. I. (2012). Happiness runs in a circular motion: Evidence for a positive feedback loop between prosocial spending and happiness. Journal of Happiness Studies, 13(2), 347-355.
Aknin, L. B., Hamlin, J. K., & Dunn, E. W. (2012). Giving leads to happiness in young children. PLoS ONE, 7(6), e39211.
Dunn, E. W., Brackett, M. A., Ashton-James, C., Schneiderman, E., & Salovey, P. (2007). On emotionally intelligent time travel: Individual differences in affective forecasting ability. Personality and Social Psychology Bulletin, 33, 85-93.
Dunn, E. W., Gilbert, D. T., & Wilson, T. D. (2011). If money doesn't make you happy, then you probably aren't spending it right. Journal of Consumer Psychology, 21(2), 115-125.
Dunn, E. W., Wilson, T. D., & Gilbert, D. T. (2003). Location, location, location: The misprediction of satisfaction in housing lotteries. Personality and Social Psychology Bulletin, 29, 1421-1432.
Norton, M. I., Dunn, E. W., Carney, D. R., & Ariely, D. (2012). The persuasive "power" of stigma? Organizational Behavior and Human Decision Processes, 117, 261-268.
Sinclair, S., Dunn, E. W., & Lowery, B. (2005). The influence of parental racial attitudes on children's automatic racial prejudice. Journal of Experimental Social Psychology, 41, 283-289.
Wilson, T. D., & Dunn, E. W. (2004). Self-knowledge: Its limits, value, and potential for improvement. Annual Review of Psychology, 54, 493-518.
Other Publications:
Dunn, E. W., & Laham, S. A. (2006). Affective forecasting: A user's guide to emotional time travel. To appear in J. Forgas (Ed.), Hearts and minds: Affective influences on social cognition and behavior. (Frontiers of Social Psychology Series). New York: Psychology Press.
Courses Taught:
Scientific Perspectives on Self-Knowledge
Elizabeth Dunn
Department of Psychology
Douglas Kenny Building, 2136 West Mall
University of British Columbia
Vancouver, British Columbia V6T 1Z4
Canada